Get Your Resume Optimized Today!
Did You Know That 90% Of Actors Could Make Their Credits And Training Look Better On Their Resume! What Improvements are Hiding In Your Credits!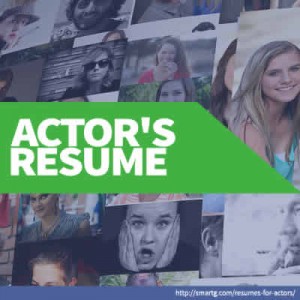 Your acting resume could either help or hurt you get more casting calls and auditions.
Even with the exact same credits you've already done and the exact training, there's a very high likelihood that your resume could sell you better than it currently is.
I've seen thousands of actor resumes over the years. At least 90% of the time, I can find things that will instantly improve the actor's resume. 
It could be the terms you use to describe your role. It could be what you have left off of your resume or certain details you put on that should be left off.
Whether I was just re-doing a resume or reviewing and giving feedback as part of their talent agent mailing, I have often found critical improvements to enhance their appeal to agents, personal managers, and casting directors.
Given the competitive nature of this business, every actor really needs to make the most of the one thing they have total control over with minimal cost: the professional look of their resume.
Some of the benefits that you may get from having me create your acting resume or jazz up your existing one include the following:
The correct use of the billing of your credits, including Guest Role, Supporting Role, Guest Star, Co-Star, Featured Role, and more.
Correctly deal with the issue of whether to put "Featured Extra" work on your resume.
More credits to add to your resume that you hadn't thought of or thought you should not put on there.
A clear understanding of when very small roles or extra work should be put on your resume.
When it's time to drop old credits — even if they were good ones!
Adding your agent's logo and placing it properly.
Make best use of your Special Skills and Interests section, putting on the correct things that agents want to see and taking off the things that simply junk up your resume and undermine the rest of it.
Your resume will be tidier and easier to read, drawing attention to the most important things that will interest an agent or casting director.
Acting resumes are very different from other industries. They must be in a specific three-column format, and each column should contain very specific things.
Even if you've been doing your own acting resume for many years now, there is a 90% chance that I can make your credits look even better.
Other common mistakes actors make on their resumes.
Not listing the production company and network correctly.
Incorrectly usage of director's names.
Not making the most of your credits by correctly choosing the right information to list about the network, studio, director, or production company.
Being so afraid that they will be exaggerating that they actually play down their credits to less than they should be.
Don't let your resume sell you short.
You have 100% control over making it look its best.
Get it done the best way
today

!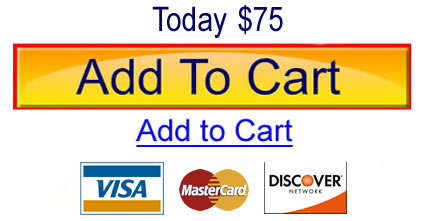 Click the Add To Cart button above now for a quick turnaround.
As an actor, you need every single point possible to work in your favor.
Don't waste another minute not presenting yourself at your best.
Place your order above or call us at 818/907-6511 to get started.