Screenplay Services
Need Your Script Typed in Proper Hollywood Format  
We will type your script info Final Draft software and format your screenplay correctly.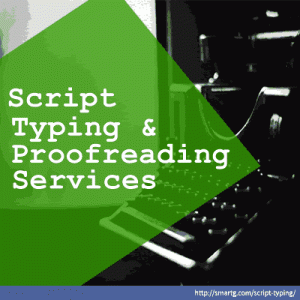 Get your script typed (or re-typed) in current Hollywood standard format with Final Draft.
If your script doesn't look like what executives expect, they will immediately assume you don't know how to write.
Don't let this very important but simple thing be the downfall of your screenplay.
Fast turnaround.
We warmly welcome all of the past customers of the legendary Barbara's Place Script Typing Service.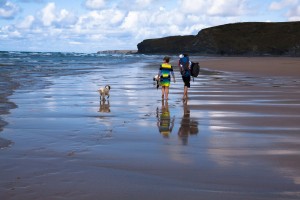 We hope to help you in the same way they did!
You go on and take a walk on the beach now…. We'll work on your script while you're away.
Smart Girls is terrific!  Fast turnaround and totally professional.  Highly recommended.

 — April Smith, writer/producer, three-time Emmy Award nominee for drama
Script Typing and Proofing Rates
Typing Service — Per Page Charge
Typing a Feature Film Script — $3.50
Typing a TV Script — $3.50
Proofreading a Script — $2.50
Proofreading a Manuscript — $3.50
Typing a Manuscript (double-spaced) — $4.25
Scan a Script to PDF — $50 (up to 120 pages)
RUSH CHARGE (150% – 200%)
— Depending on our schedule and how fast you need it!
Minimum charge on typing: $125
Hard copy printing 30 pages and under = $5.00
Hard copy printing 31 to 125 pages = $10.00 (.10 per page over 125)
We always try to accommodate!
We look forward to working with you!
To get started, you can give us a shout out the old school way — the telephone! Or email us.
Our contact info is listed on the footer of this page…. And we'll, uh, leave the light on for ya!