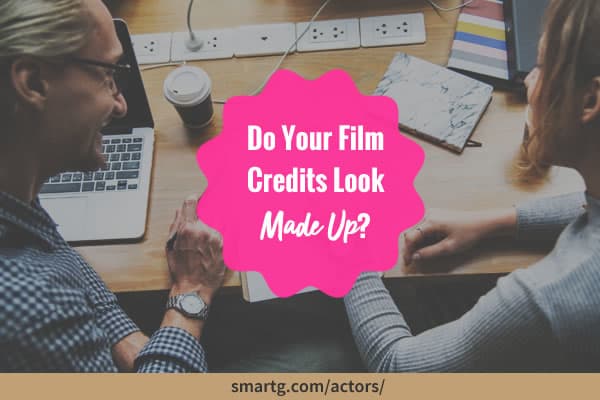 The term "billing," in case you're not familiar with it, refers to how SAG credits you when you play a given role in a SAG film or TV project. In this post, we will look at how to list your film credits and in the next one we will look at your television credits. There are distinct and different ways to list each, so keep that in mind as you read the following.
First, the standard billing for films is Lead, Supporting, and Featured.
Using the term "Starring" is old school. If you notice, when you see a film, the star of the film has their name above the title and that indicates that they are a star, but you don't see the title billing as "Starring," they just ARE the star. The last time I remember seeing "Starring" as the billing was back on "The Love Boat" in the 1980s and "Love American Style" back in the 1960s.
Now I could be wrong about its last appearance, but it sounds so old-fashioned and outdated that I recommend using the term "Lead." A real star does not refer to themselves as a star, they just are it.
Also, keep in mind that if you were "one of the Leads," you can also list your billing as Lead, you don't have to be THE MAIN LEAD. In your cover letter to agents or managers, you can then elaborate on the fact that you were either the main character in the movie or just one of the leads.
As for the billing of "Supporting," you can use that if you have 2 or 3 scenes that are important for the movie. If it's a very important role, and you have some good scenes with the real star of the movie, as in my favorites Tom Cruise or Julia Roberts, then you might use the term "Major Supporting Role" to get a bit more mileage out of it. But that is a twist that I have created, not necessarily the standard. I think it fits enough in the acceptable range to still look professional.
The billing of "Featured" is basically used when you have one word or line or when you were really an extra or background actor and there is a really good shot of you doing something with the star of the film. This has actually evolved as it used to be that you only listed this if you really had an acting role. Over time, actors who do extra work have begun using this frequently for roles they had no lines but could be clearly seen in. Now, if you really do have lines and you get several of these on your resume, it starts to seem more like extra work.
Two of the biggest pitfalls for actors are 1) making their credits look smaller than they really are; and 2) lying and making them look bigger. Fall into either of these traps and your resume is working against you.
If you think your resume might need a make-over or to be jazzed up, give us a call and let us redo it for you. We also do "Day Job" resumes should you or someone you know be in the market for a new job. Just give us a call to learn more about those.
Meanwhile, remember that your goal is to make your acting resume look as good as it can possibly make you look — without lying!