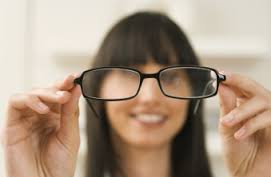 Your look must be defined and polished in such a way that your casting is clear. As a true actor dedicated to the craft, you may feel like it shouldn't matter what your look is because you can play anything—you're an actor. This may be true for the stage to a certain degree, but when it comes to being on-camera, your look has to be defined and fit somewhere between the stereotype and the archetype. Good, bad, or indifferent, this is just a fact of Hollywood.
Having a strong vision will help you in knowing the types of headshots to get and presenting that image to casting directors. Here are five things you can do to help type-cast yourself to be more castable.
• Pick out 10 or so TV shows, films, or commercials (the more the better) and categorize the actors.
Pick out 3 of the same type of shows and create categories of the types of actors they use. Do it for roles of your age and gender, but also for others that are that are totally different. You might do this for 3 half-hour sitcoms, for example.
Do the same for 1-hour dramas, then a handful of films, and then for commercials. Developing an understanding of types in general is a great way to start.
• Watch shows and create categories of roles that fit together.
Once you identify the types of roles you are seeing over and over, see if some of the categories you've created fit together. For example, you might group strong characters in their thirties to forties as a doctor-lawyer-CEO type. Or more nurturing types as a mom/dad-teacher-therapist. Perhaps a femme fatale-mistress-spy. Put some of the category types together to begin to create a grouping of similar roles you would fit in.
The idea is that you create a range of roles that go together, but it's not the entire spectrum of roles for that gender and age.
As an actor still establishing your credits, you're not going to be cast in the whole range from broad comedy like Kathy Griffin to serious drama like Kathy Bates to sexy roles like Sharon Stone. Know what roles fit together in a range realistically – from point A to point B or C, but not from A to Z in the whole range of roles.
Once you have observed general industry casting, then turn back to your own casting.
• Take a self-inventory.
Think about what types of roles you would play and where you would fit. In what type of roles do you see yourself? Are there stars you would like to exemplify? What roles have they played?
What qualities do you want to come across to others? What qualities do you think already come across to others?
Whatever category and look you go with, it should always bring together what you feel about yourself and how others perceive you. You can't just decide you want to be a George Clooney type if you have more of a Woody Allen look. Your own perception of yourself as well as the outside perception have to merge.
To clarify this, make a list of the qualities you want to present and have come across. Then list what you think currently comes across to others. Once you have the list of what you think, then go to the next step.
• Do a survey asking strangers what they think.
While the previous step was what you think, now you have to check to see what others think. Ask people who don't know you what adjectives they would use to describe you from their first impression.
You can do this by approaching people in a coffee shop or ask the cashier who's checking you out at the store. Explain you are trying to pinpoint your look for acting and find out what their first impressions of you are. Make it safe for them to say anything so you get the truth of what they think.
Once you've talked to a number of strangers, compare their feedback to your self-inventory. See what you need to do to further develop that look you want. Make some changes in your hair, clothes, or make-up, and then survey a few more people until you think you have the look you are going for.
Again, be realistic in your aspirations. Accept that there is a starting point you are born with.
• Get a stylist or consultant to help you refine and polish your look.
When in Hollywood, come across like a Hollywood actor. Let go of your preconceived notions, but recognize that stars do have a look. They have an image to uphold!
A stylist or consultant can help you nail down the look you want and take that last step to creating a polished, defined, and castable image. When you look good, you feel good. That gives you confidence. And that helps you look like a star.
Following these 5 tips will help you define your look and make your more castable. It is important to be as powerful and confident as you can be when you go anywhere in town promoting yourself as an actor. Once your look is defined, your chances with casting agents is much better, and you will have a much greater chance of landing the roles you want.
If you're unclear about your casting and would like assistance, consider getting a strategy session with Melody at Smart Girls. Or if you're ready to get an agent or manager, then that discussion is included in your interview and questionnaire.
Best to you!