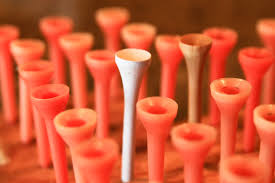 There are thousands of screenplays being submitted to Hollywood every month. It's becomes a big challenge to get your screenplay read and to have it seem different from so many others.
However, as a screenwriter, you should know that there is only one of you, which means, you're unique. No one has the experiences and outlook on the world that you have. Your voice is unique. You have a huge responsibility to know what qualities you represent as a screenwriter. And once you've determine those qualities it's up to you to communicate them to the Hollywood Film & Television Industry.
To get the attention of literary agents, managers, or producers, you have to come up with a unique twist on your story, something a little bit different for them to want to read your script, let alone make it into a movie. And of course, this is not easy. (Learn more about who you should market to first between literary agents, managers, and producers.)
On the other hand, it's not just the plot or the story itself that helps you to establish your branding.
When your voice and style comes through strongly in your writing, you start to establish your brand.
It could be the style of words or sentence structure that you use or the kinds of characters you create in your scripts. But somehow you must begin to express a style and have it shine through in your script.
Read the scripts of highly successful screenwriters like Shane Black, Quentin Tarantino, or Woody Allen, and you'll start to see how each has their own vibe, their own style.
In this vein also, writers are often torn about whether they should write scripts in different genres to show their writing skill or stick with one. I say stick with one genre at first.
Pick your best genre or a couple of related genres and get super good in that genre. Once you are known, you can then start to write in different genres professionally.
To establish yourself most quickly and to catch the eye of a producer or agent, brand yourself as a writer by making sure your voice and style comes through in your script.
You chances of standing out from the pack will be much greater when you have a strong voice or brand in your writing.
For assistance in establishing your brand, you may want to consider trying to get a literary manager to discuss these ideas with or email us and ask about some of our Social Media Branding programs for screenwriters!