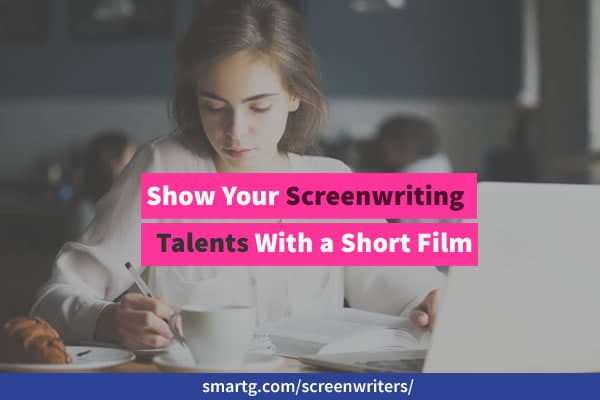 If you've written a screenplay, if you're even thinking about it, or if you've already completed one or more, then you've probably imagined what it would be like to see your story come to life on the screen.
In the past, I've written and produced many low-budget/no-budget projects, and I can tell you that there is nothing more fulfilling as a screenwriter than seeing your work come to life on the screen — even in a small way. It's the ultimate thrill. Even better than that big scary roller coaster just outside of Las Vegas.
One of the things that most writers don't really think about is the possibility of writing a short film and making it into a low budget movie with some friends.
If you've done this before, you know how rewarding it can be — with some effort, of course!
If you live in Los Angeles, you have no excuse not to do it because there are thousands of people in the film industry who can work with you. You can use a cheap little video camera and editing software and whip it up. You probably already have a few friends who are directors or are aspiring to be.
If you're not in Los Angeles, you may have a writer's group or a local filmmaker's group that you could speak to about working with you on it. You could also check with your state's film commission to find out where you might find other like-minded people who are interested in filmmaking,
The point is that making a short film has many positive rewards and it's something to seriously think about doing. Some of the benefits you will get from it are:
You will love seeing your screenplay and characters come to life.
You will get deeper insight into what works and what doesn't work in your screenwriting.
You could make the short film to show off your screenwriting talent and then use it as a demo or writing sample.
You could make a mini-version or trailer of your movie to use in pitching it.
You will get to see your creativity expressed in a finished process.
You will learn more about the filmmaking process — even if it's a no-budget project.
You can show your friends and family what you've been up to and they can have the fun of seeing it too!
Although you may not end up with a product that you can sell or that will get a screening at Sundance, you will find the process to be very educational, and you will experience the great reward and satisfaction that comes from seeing your screenwriting efforts come to life.
It will also teach you a great deal about where you are in your craft.
Of course, if you choose to, you can go all out, raise some money, and make a high quality short film to enter in festivals or even try to get shown on cable TV for interstitial programming.
But I mention the simplest possible way here to encourage you to give yourself the reward of seeing your work come to life. You WILL be inspired by the process in the end, I promise.
If you don't want to do that but want to stick with marketing your script to Hollywood instead, we can help you with that through an Email Query Blast, a Hard Copy Query Letter Mailing, or a combo of both.