Click the book cover to get your

FREE

 2017 Guidebook today!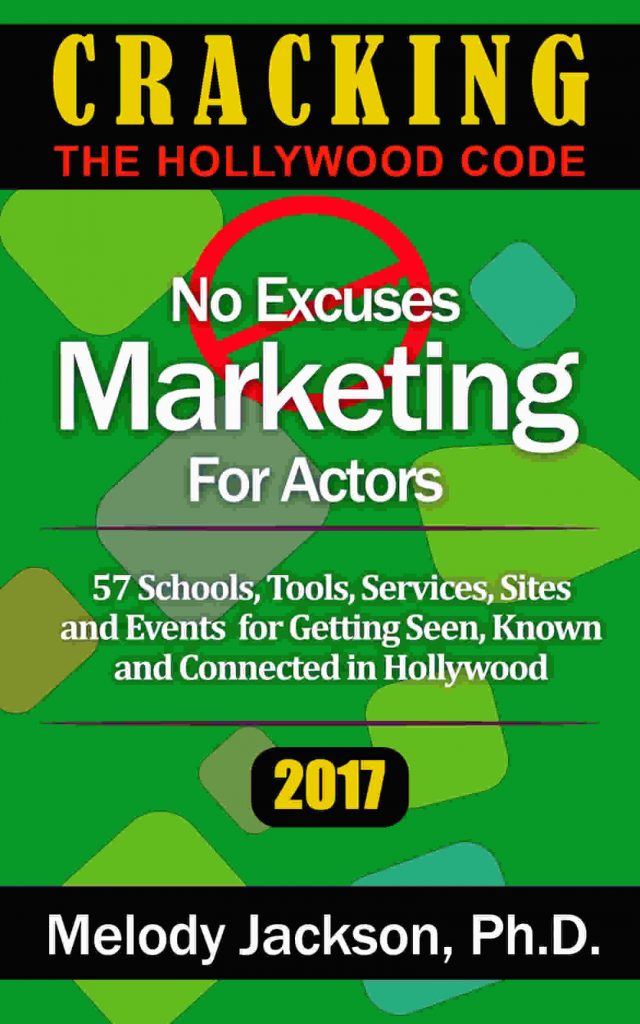 No Excuses Marketing For Actors
Get Your FREE 2017 Guide!
One of the biggest problems that many actors face is marketing and promoting themselves, and knowing the best ways to do it. There's no doubt that the ability is crucial to getting known and, ultimately, getting work in a competitive profession.
But there is help at hand and, whether you are someone who is looking for a break in the business, a struggling actor, or just want something better than endless 'bit parts' this book will place all the resources you need, right at your fingertips.
No Excuses Marketing For Actors: 57 Schools, Tools, Services, Sites, and Events For Getting Seen, Known and Connected in Hollywood gives you 5 chapters on things like:
· Online presence
· Unions, agents and managers
· Resumes
· Casting directors
· Marketing
· Social media
· Networking
· . . . and much more.
Some of the resources listed involve a charge, but others are completely free. And with each tool you will find a paragraph giving examples of how they might be used. Most also include links to their websites, giving you even more information.