Actors And Screenwriters!
Market Yourself or Your Script To Hollywood 
— With Expert Coaching, Professional Mailings, and Supportive Guidance Along the Way —
What's Next For Your Career?
Get a New Talent Agent or Personal Manager
Find out of Your Script is Polished and Ready to Market
Update Your Acting Resume
Marketing Your Script to Hollywood Producers by Email?
Getting a Literary Agent or Manager Blast
Create a Strong Query Letter and Pitch
Learn to Be More Effective in Meetings
Practice Meeting With Agents or Pitching
See our services for actors and Screenwriters below!
Move Your Acting Career Forward With Better Representation!
Get Representation Who Works for You
Have a branded cover letter or email written for you that presents you at your very best!
I Want to Build My Team
No longer are Personal Managers just for stars. Many were very aggressive talent agents in the past. Now you can add a personal manager to your team to have more people promoting you no matter what level you are.
Jazz Up My Credits
Your credits and training need to look the best they can. Make sure you apply every possible tip and trick possible to show off what you have worked so hard to accomplish.
Online Video Course
Authentic Branding For Actors
In this online video course you will learn what branding is, how to create a strong brand for yourself as an actor, how to love your brand and how to apply it.
FREE! 2017-2018 Top 20 Talent Agents List
Perfect Your Screenplay and Send a Pitch to Producers and Literary Agents or Managers
Pitch My Script in Writing
Market your screenplay or TV script with a strong pitch crafted for use in a query letter, email or even a verbal pitch. Get your Custom Producer Dossier or an up-to-date Semi-Custom Targeted List of producers by genre tweaked for your script to send your Query Letter to.
Notify Hollywood Your Script is Ready
Your script cannot walk itself to the doors of Hollywood. Get your pitch in front of the eyes of Hollywood.  Real producers, literary agents, and literary managers.
Is My Script Ready For Hollywood?
Get professional feedback from Melody Jackson, Ph.D., rated one of the Top 5 Script Analysts in all 3 of the in-depth blind surveys done by Creative Screenwriting Magazine. With a Ph.D. in Mythology and over 25 years in Marketing, get feedback to make your script great both as a story and for marketing. 
Learn More About
Got a script that was typed before and you've lost the original? Or have you hand-written a new script that needs to be professionally formatted? Or do you just need to have one re-typed and cleaned up? Whatever your typing and proofing needs, we got you covered. Click to learn more.
10,000 Customers Can't Be Wrong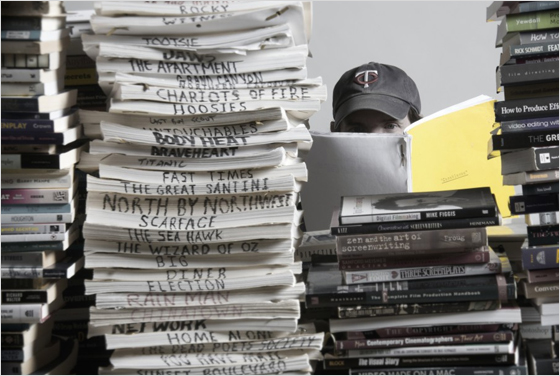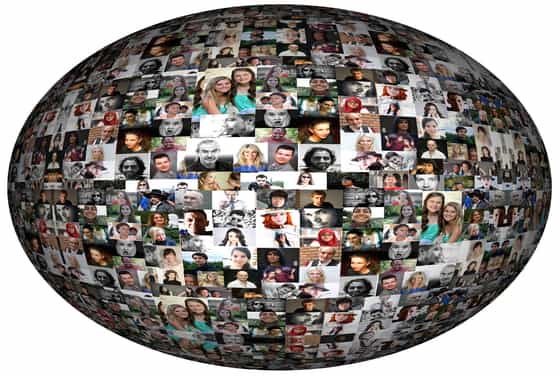 And Now Our Actor and Screenwriter Clients in Their Own Words…
"8 calls within the first week"
Melody transformed my resumes and cover letters to a whole new level. I had more than 8 calls within the first week and more coming! Amazing!  — Lyndel Soon, Los Angeles
"highlighted my credits brilliantly"
I met Melody Jackson hours after we finished running a marathon in Kona, Hawaii, for the American Stroke Association. Soon after, I went to Smart Girls, where they crafted a personalized introductory letter which highlighted my credits brilliantly. I got a list of specific agents that perfectly matched my level of experience. The phone started ringing the very next day. I signed with an agent, and within a month, booked two TV shows (How I Met Your Mother and What About Brian). I've now added a manager to my team. It's a smart choice to hire Smart Girl Melody Jackson! — Carlease Burke, Hollywood, CA
"began the consultation by asking questions"
Melody began the consultation by asking questions that helped her understand my vision for the screenplay. Her consultation elucidated the compelling elements of the story. She suggested ways to ensure that key plot and character points got onto the page in a clear and economical manner. If there is one word for what she did for my screenplay, it is that she enhanced it. Thank you Melody! — Lucy Michael, Monterey, CA
"helped me through the blind side"
 I highly recommended Melody Jackson. She helped me through the blind side of writing a screenplay and marketing it. She's warm-hearted and friendly. She's so gifted and knowledgeable about her craft. Four days after my Query Letter went out a producer was interested! — Shirley Ann Bates Bryant, Writer-Musician, Las Vegas
"Highly recommend!"
Highly recommend! [Melody] is obviously extremely competent, gives excellent critique, is very supportive, very detailed. I think she bends over backwards. — Creative Screenwriting Magazine, Hollywood
"Awesome Services"
With Smart Girls, I have never failed to get an agent when I need one! I highly recommend Smart Girls to all my friends." — Weston Blakesley, Actor
Actor's Caffeine
Free Weekly Articles On
Actor Marketing and Branding
Screenwriter's Caffeine
Free Weekly Articles on
Marketing Your Screenplays