Script Coverage & Analysis
Are You Stuck or Wondering How Your Movie Script Stacks Up in Hollywood?
Script Analysis By Dr. Melody Jackson
Make Your Screenplay Better Than 90% Of The Scripts Submitted To Hollywood

If you want to find out if your script is ready to market to Hollywood and how to present your best work, then one of my script coverage services might just hit the spot.
Over the past 20-some years, I've worked one-on-one with hundreds of screenwriters just like you and guided them in writing the best screenplay they can so they can most greatly fulfill on telling the story that originally inspired them.
While some so-called "script doctors " tell you they want to help you make your script the best it can be, they're actually also screenwriters — and they want you to rewrite your story — the way they want to tell it!
My specialty is in digging deep to make sure you tell your story to its fullest potential. It's critical to start with a strong foundation in story concept and structure.
My background is in mythology, literature, psychology, the humanities. I know what makes people tick. I know what makes people feel something. And I know how to help you bring out the best of your story and get it onto the page of a screenplay.
That's NOT how I roll!
Choose between three different types of analyses and feedback. Which would you like?
You Can Get Your Notes In A Written Review, A One-On-One Phone Session Or A Combination Of The Two.
Or with the Interactive Development, you have the option to have me work with you over time to develop one or more of the screenplays you're working on. Check out the details of these options in the pricing grid above.

No matter which one you choose, here are some of the topics you can get guidance on developing in your screenplay:
Two critical elements that must be present in your screenplay or it's just plain boring — it's not what you think.
The single biggest point in the first three pages that sets up the rest of your script to pull the reader along. If this is not done right, the reader becomes pre-occupied with wondering, "Where is this going?"
A simple fill-in-the-blank template that helps you identify the theme, so you can use it to help you make critical plot and character choices for your story.
The three pillars of every powerful story — If one is missing, your story will be a disaster until you fix it.
The truth about how to write the direction/action in your story and what its real purpose is. (HINT: It's not just to tell your reader what happens.)
We will discuss how to fix any problems that I see. I won't tell you something is totally wrong and then leave you hanging on your own to figure out how to fix it. You'll have ideas for how to fix it before you get off the call or before the end of the written notes!
You'll learn crafting tips and techniques that will work not just for this script, but ones you can apply to every screenplay you ever write or re-write again.
You'll get ideas on how to add commercial appeal to your screenplay
You'll first be asked a few questions about what your vision is to make sure we look at it from what you want — I'm not going to hijack it and turn it into my story
You'll learn the strengths of your script to make sure you keep what's working in place and only change what's not working.
You will find out how to make your story marketable while staying true to yourself and your story.
… and lots more depending on what you want feedback on and what your specific story needs.
I can't promise that when we're done working together that you will sell your screenplay or win an Oscar.
 I can promise you will get an honest assessment about what needs to be done to prepare your script for marketing to Hollywood.
You will know what you need to do make your script the best it can be for the type of story it is.
Not everyone's story is destined to be an Oscar contender, but any story that you want to tell has the seed for a story that is strong enough to touch people otherwise you wouldn't have the desire to tell it.
I help you grow that seed to blossom. I know that might sound corny, but the emphasis is on helping you bring your script to its fullest potential. That's what this is about.
To get started, simply choose the script analysis you want on the pricing grid below.
Place your order by clicking on the Add to Cart link, or simply call me at the office at 818/907-6511, and I'll take your order over the phone.
When you click on the Add To Cart, you'll be taken to Paypal, where you can either pay with a credit card or by using your Paypal account. If you call me at the office, I'll answer the phone and take your order, or if you leave me a message, I'll call you back.\
Once you place your order, you will receive an acknowledgement of it within 1 to 2 hours during regular business hours. At that point, your script analysis will be scheduled. My turnaround time ranges from 1 to 3 weeks, depending on my schedule.
When we start, you'll be asked a few questions first about what you want to accomplish so I can make sure I cover it.
I'll also cover the next most critical things in order of importance for as much time as we have. If it's a written analysis, I touch on all major areas, including plot, theme, characters, character arc, dialogue, and formatting.
Check out the Script Analysis Options
How To Choose the Right One For You
Decide which is right for you based on your preference or learning style.   Do you like to hear something explained or would you rather see it in writing?   Or would you like a combination of the two?
We offer several types of analyses because different writers have different preferences for how they like to get feedback. Some like notes they can review over and over a few times.  Others are more auditory and like to have something explained. And others like some of both. Which do you like?
Still not sure?  Let me help you bu telling you what's most popular.  65% of our Clients choose the 1-hour Phone Call because they can ask questions in our phone discussion and it's the lowest cost.  
Roughly 30% of those writers add on the bullet point notes so they have a point of reference after the call. Adding the bullets gives them the benefit of both the verbal interaction and the written bullet points to help them remember exactly what to change.
The other 35% who want one of the basic script reviews choose the Master Critique their first time.  This critique gives you in-depth notes before our phone call so you can think it through and then discuss whatever is unclear on the phone call.
Choose what feels right to you. If you're not sure, choose the most popular one, the 1-Hour Phone Call.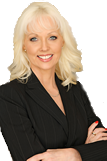 My Guarantee
To help you feel confident in moving forward, I want to assure you that you are at the right place. I guarantee that you will be satisfied with the consultation I give you on your script, or I will keep discussing it with you till you are–as long as you are legitimately open to receiving feedback.
And you don't have to just take my word for it. Read what a highly reputable industry trade rag wrote about me.
In three different blind surveys done over a span of 11 years Creative Screenwriting Magazine rated the industry's best script analysts and the Smart Girls Productions founder and CEO, Melody Jackson, Ph.D., came out with rave reviews:
Melody Jackson was name a "Cream of the Crop" Script Consultant and placed her in the Top 3% Overall out of more than 200 other script consultants.
Melody Jackson and Smart GIrls Productions marketing services were "Highly Recommend!"
Melody was also named one of the "Top 5" Script Consultants in the industry.
"If you need to get your foot in the door, I suggest you take advantage of Smart Girls" marketing expertise." Creative Screenwriting Magazine
Here's What Some Of My Clients Say:

~ Michael Noble, Plainville, CT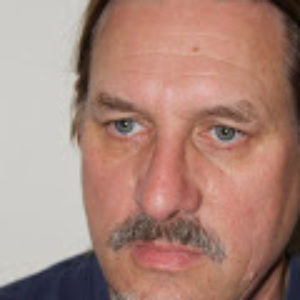 ~ Jess Paxton, Screenwriter, Los Angeles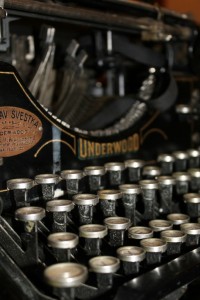 ~ Vic Cabrera, Screenwriter, Burbank, CA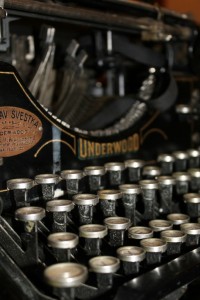 ~ Brian Nelson, FL
After you place your order, you'll receive a questionnaire so you can tell me what you want to accomplish in your script analysis. I will use that to address any concerns you have. I want to know what you want to accomplish so I can help you get there. If you're not quite sure, I'm happy to help you simply take the next step forward on the development of your script.
Sometimes writers come to me after they've used other consultants and they're now confused. With the questionnaire, you're welcome to tell me that information so I can keep it in mind as I do your evaluation.
My time frame for turnaround is no more than 21 days. Oral critiques are typically completed within 10 business days and the written ones in two to three weeks. If you need it sooner, let me know and I may be able to turn it around quicker.
As a bonus, after your script is all polished up and ready to go, you may also want to continue working with me by using another of our signature services to help you market your screenplay, such as the Email Query Blast or Query Letter Mailing.
Here are your options again.  Choose the one that suits your taste.
Select Your Script Review Today
Click on the Add To Cart button below to start making your script its very best.
Many screenwriters love the continuity we offer going from the script analysis and moving through to marketing their scripts.
I hope you will , too!
All the best,
P.S. Remember my script consultations come with a Satisfaction Guarantee that when I finish, you will be clear on how to make your script better, or we will keep discussing it until you are!
P. P.S. What you're really buying with one of my consultations is not just my advice and insight from over 20+ years working in Hollywood — you're really buying a chance to give your script its best shot at becoming a movie!
P.P.P.S. Opportunity doesn't knock twice. This is sad, but true. Before you send your script out to Hollywood, make sure that you have written it to fulfill its potential.
If you still have questions about how my critiques will work, or if you just want to see that there is a real, live person in the office, feel free to call me at 818/907-6511, and I will answer your questions on the spot. — As long as it's not 3:00 a.m. in the morning in California!